The Most FUN Things To Do In Bristol!
By Paul & Ian at Treasure Hunt Bristol. Updated July 2023
When we're not hard at work designing fun treasure hunts around cities, we love trying out fun activities ourselves!
Here's a list of our top picks of the most fun things to do in Bristol.
But first things first…
Is Bristol worth visiting?
Absolutely!
Bristol is a cool, bustling city with fun things to do for adults, kids, friends and families too. It's a quirky place with its own character. The people are friendly, there's great food and there are loads of cool things do.
Whether you're planning a staycation, visiting to meet friends or having a romantic weekend away, there are loads of fun activities to do in Bristol!
---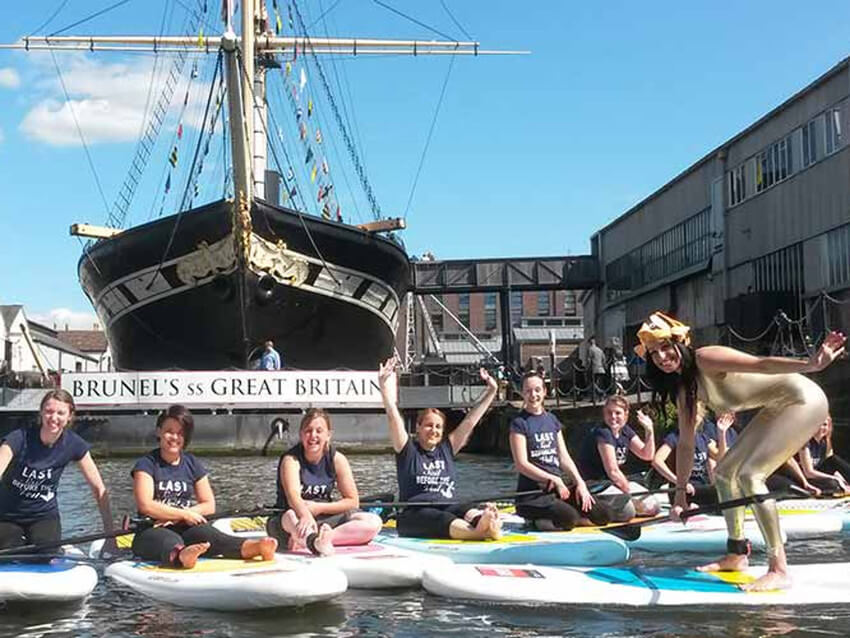 Paddleboard around the harbourside
Perfect for: Friends • Couples • Teams • Stag & Hen
Paddleboarding is excellent fun and a different way to see Bristol. It's a fun and relaxing way to spend a couple of hours with friends, family, as a couple or on a work social.
SUP Bristol is an incredible way to take in some of Bristol's best sights (SS Great Britain, The Matthew, M-Shed) while paddling through the harbour. And the games you'll play at the end are a real laugh.. And the games you'll play at the end are a real laugh.
First time paddle boarding? You'll have a blast. The instructors are brilliant and friendly and they explain everything patiently.
Lawrence our instructor was great fun and made sure we were all OK throughout
Our instructor Bee made the session both informative and fun. She even took the time to photograph us having a giggle.
from £30 / person (1.5 hours)
Find out more and book a session
supbristol.com
---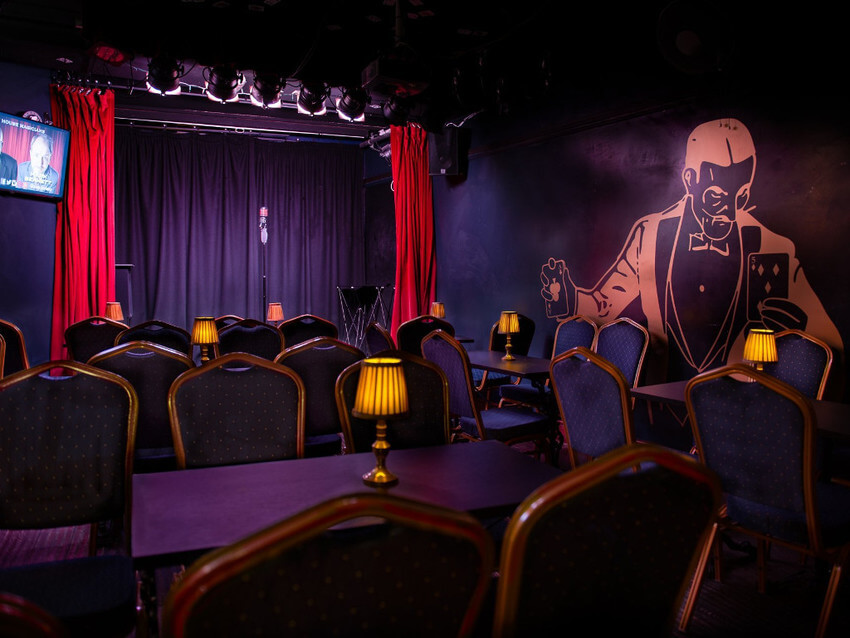 Watch a Comedy & Magic Show
Perfect for: Friends • Couples • Teams • Stag & Hen
Smoke & Mirrors is a quirky pub with a twist! It also houses an intimate 1920s style theatre. It's famous for its shows which combine magic and comedy, for a fun and hilarious night out.
You don't have to be into magic to have an amazing night. Be prepared for a bit of light banter and audience participation!
It's a unique mix of comedy and magic, it's very entertaining and highly recommended for a fun night out.
Our faces hurt from laughing so much and we haven't stopped talking about the tricks.
It was great fun, some bedazzling tricks and very jolly banter
The magic was jaw-dropping, the involvement of the audience very entertaining and got us talking and laughing together.
💎 Hidden gem
Open: Mon to Sat evenings
£22pp (depends on show)
See what's on and book
smokeandmirrorsbar.com
---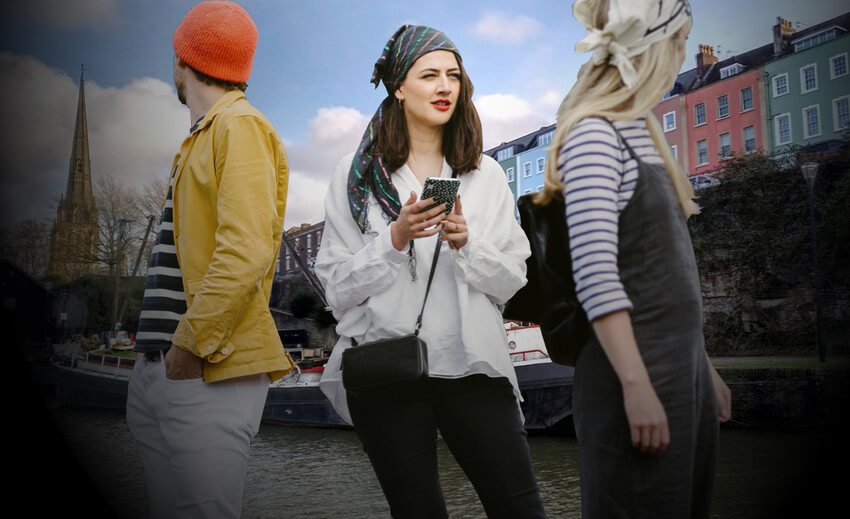 Solve Riddles and See the City
Perfect for: Friends • Couples • Families • Teams • Hen parties
Treasure Hunt Bristol is a fun way to get outside and explore Bristol!
Starting in Castle Park, you get pirate maps and clues sent to your phones leading you on a fun tour through the city.
You'll learn a few facts and history along the way but it's not like an ordinary tour. You're in control, you'll have great fun spotting things other people take for granted.
It's also very convenient. You can stop for lunch and take it at your own pace. It's a fun and enjoyable way to see Bristol.
It was the perfect level of difficulty to make you pay attention to whats going on around you while not being so hard its disheartening.
We really got to see Bristol and found out lots of things that we wouldn't have had we not used the game.
To spend that long on a walk without a single moan or argument from any of the kids was amazing, shows just how engaged they were.
Open every day during daylight hours
£23.99 for a group
Find out more and book
treasurehuntbristol.com
---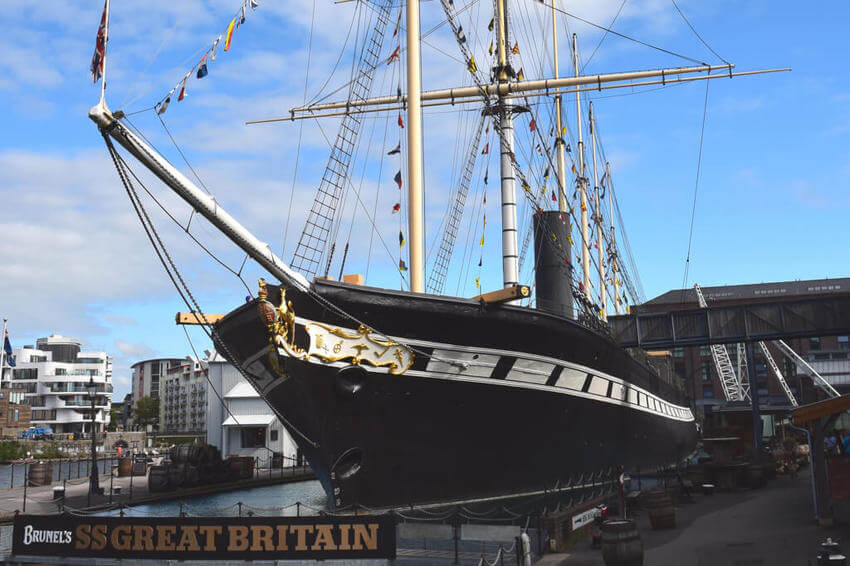 SS Great Britain by Hugh Llewelyn
Climb Aboard The Ship that Changed the World
Perfect for: Engineers • Historians • Families
Brunel's SS Great Britain is exactly what a 21st century visitor attraction should be! The museum brings history to life as you wander around the decks, with digital rats, realistic sound effects and pungent smells!
You'll learn about the history in a fun and interesting way. Throughout all the exhibitions there are interactive activities which are great fun. You can even have a laugh trying on Victorian costumes!
From costumes to try on and bubbling stoves in the kitchen. Women voices gossiping in the rooms and so much more. Just go.
Very engaging attraction, stuffed with interesting information and interactive exhibits. I am in my 30's and I think I had more fun than most of the kids there
£22 adults / £13.50 kids
Find out more and book
ssgreatbritain.org
---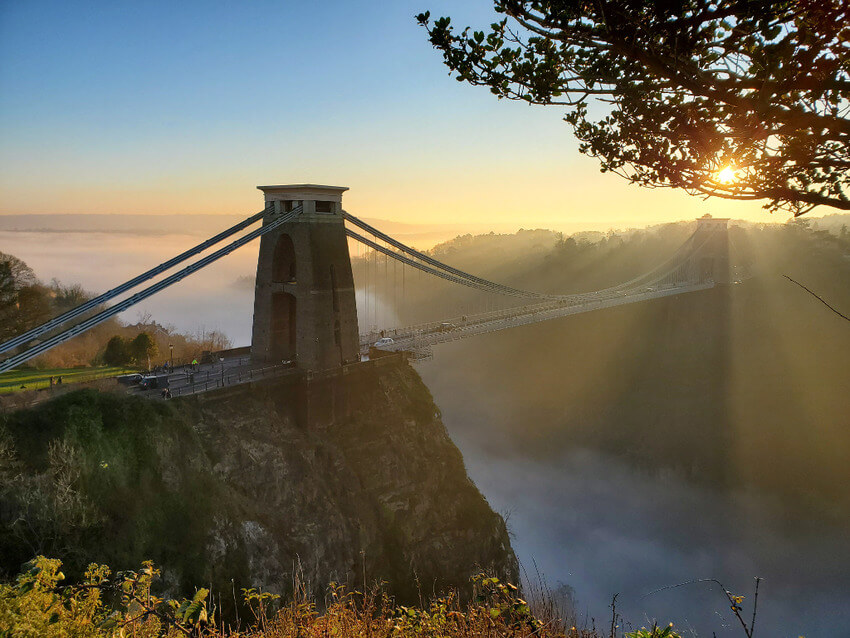 Walk across Clifton Suspension Bridge
Perfect for: Couples • Friends
You can't visit Bristol without a trip to its iconic Victorian bridge, another engineering marvel from Brunel!
It's great fun to walk across this marvelous bridge. Spanning the Avon Gorge it makes for some truly awesome views. On one side, you've got the city and on your other fabulous cliffs. It's exciting to feel the bridge bouncing as the cars cross, but don't worry, even if you're scared of heights it feels perfectly safe!
Why not finish the day with a drink in the White Lion bar with its huge roof terrace and amazing views back over the bridge?
FREE (no ticket required)
Open in Google Maps
maps.google.com
---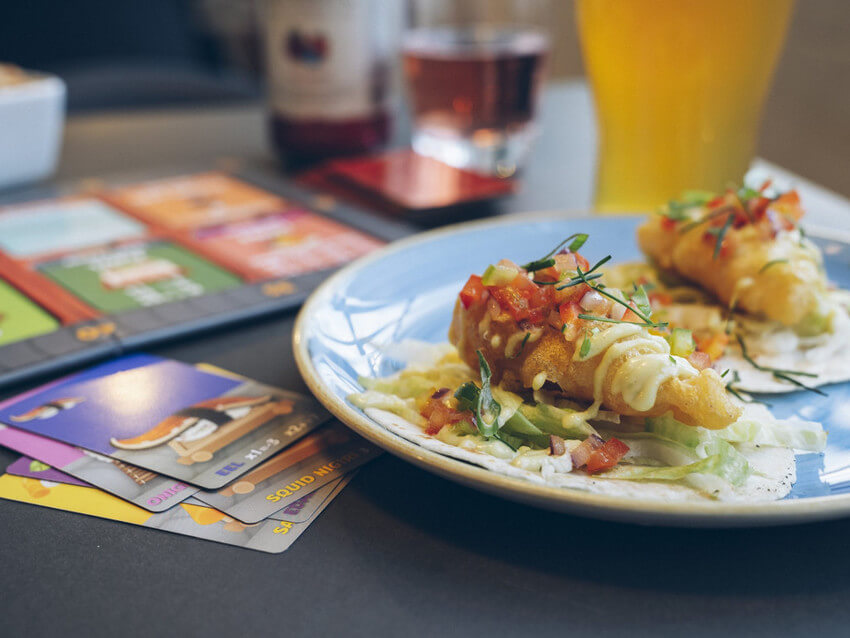 Eat Cake & Play Board Games!
Perfect for: Friends • Couples • Families
Curious about board games? Chance & Counters' friendly and knowledgeable staff will help you pick a game you'll love and then explain the rules. Much more fun than reading the rules cover to cover!
The purpose built cafe has an amazing atmosphere. Hearing cheers erupt from the different tables as friends compete with each other all adds to the fun.
It's the perfect mix for when you need expert help with a game and when you just want to chat and catch up with friends over a glass of wine.
My friend had never been to a board game cafe before and was blown away.
Brilliant concept, hundreds of games to chose from, great staff, great beer, great food. what more could you ask for!
Open Sun-Wed 10am to 11pm, Thu-Sat 10am to 12pm
£6pp cover charge (4 hours)
Find out more and book
chanceandcounters.com
---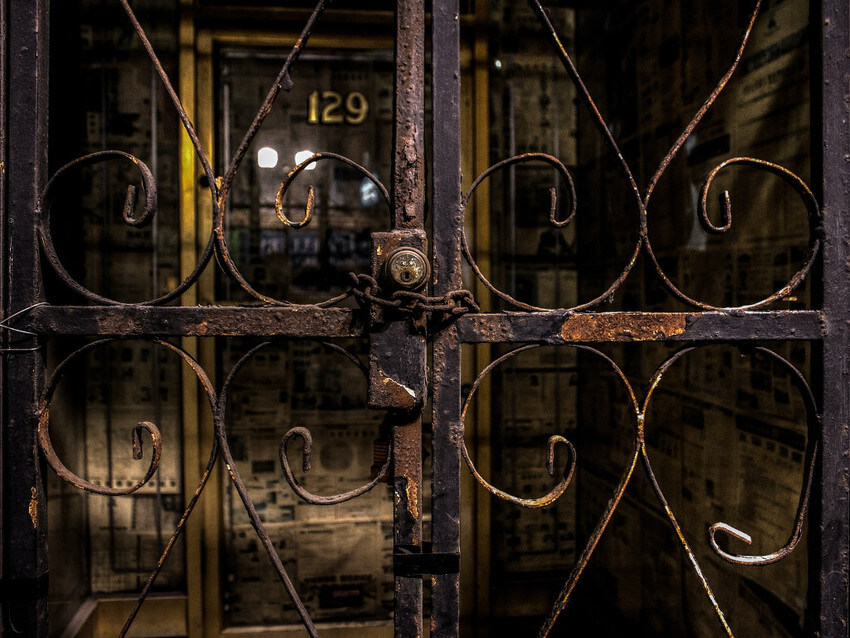 Photo by Scott Rodgerson on Unsplash
Solve puzzles in an Escape Room
Perfect for: Friends • Teams • Stag & Hen
If you've never done an escape room, you're in for a treat!
You and your team are "locked" in a room and have one hour to escape. You'll have to find hidden clues and solve puzzles.
You'll find yourself frantically rifling through drawers, deciphering coded messages and uncovering secret doors to whole new rooms!
The best escape rooms have a cool theme and story behind them so you feel like you're on a mission!
There are lots of escape rooms in Bristol, here's the full list:
---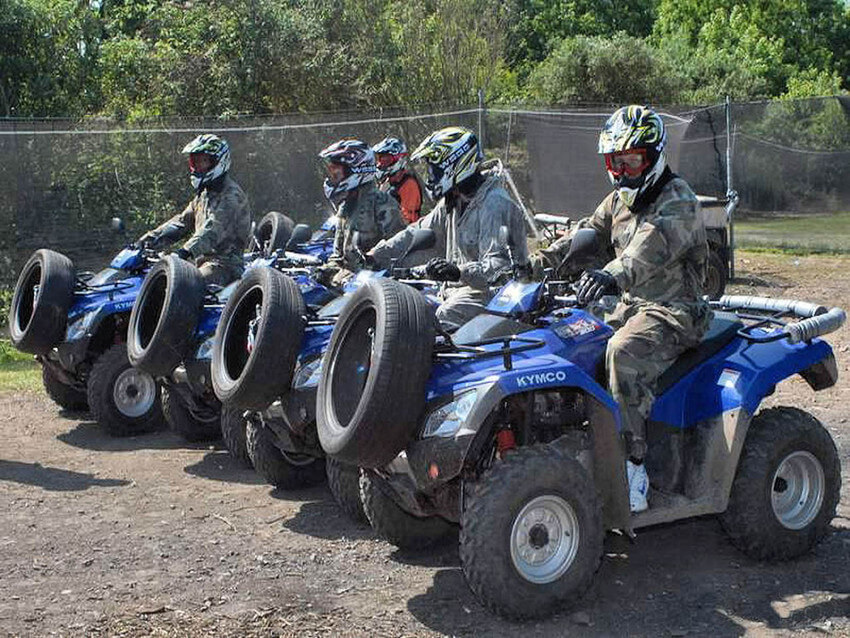 Photo from bristolactivitycentre.co.uk
Have an Action-Packed Day Out
Perfect for: Stag & Hens • Teams
Whether you fancy paintballing, quad biking, clay pigeon shooting or axe throwing, Bristol Activity Centre has got you covered!
Open all year round, it's a perfect place to celebrate a birthday or for fun activities as part of a stag or hen do.
The instructors are a fun and friendly crew, they make sure you have a great day as well as keeping you safe. They'll make you feel at ease even if it's the first time doing any of these fun activities.
Open (limited), contact for availability
Prices depend on activity
Find out more and book
bristolactivitycentre.co.uk
---
Take a Themed Walking Tour
Themed walking tours are a great way to see a different side of Bristol.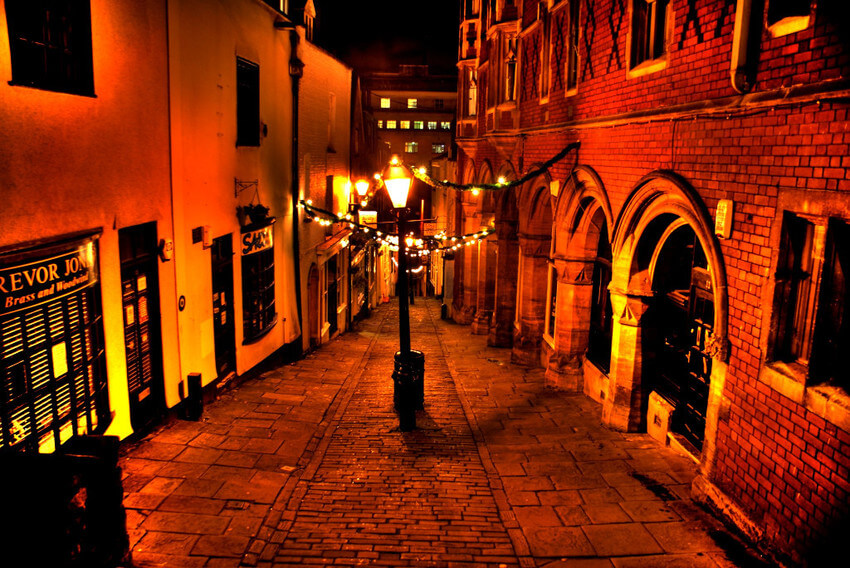 Christmas Steps by Luke Andrew Scowen
On this spooky walking tour you'll visit places that hold ghostly stories and ghastly history!
It's a great balance of fun and facts, a combination of gruesome ghost stories, hidden stuff you wouldn't notice and even filming locations and other local stories.
The group tours run weekly and private ones can also be arranged.
Even people who live in Bristol will have fun learning new things!
Every Friday at 8pm, advanced booking required
£7 per person
Find out more and book
hauntedandhiddenbristol.co.uk
---
Blackbeard to Banksy Walking Tour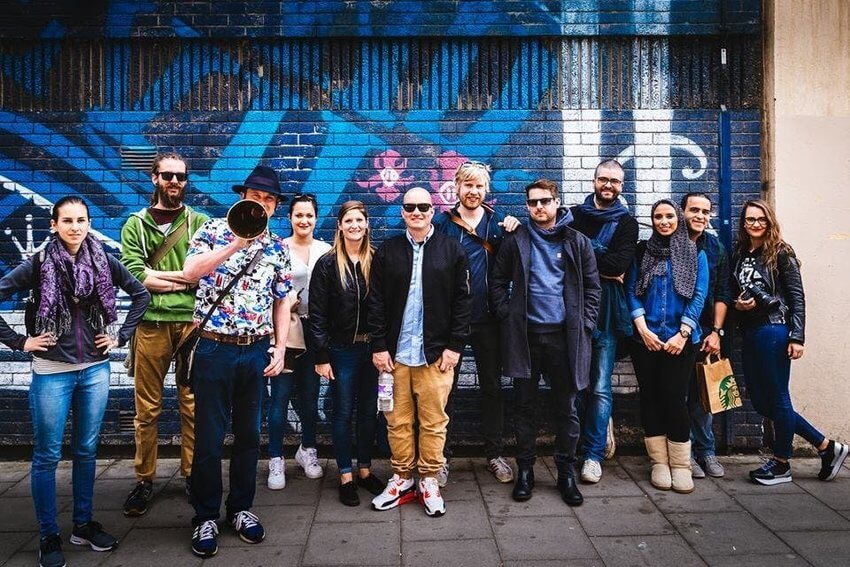 Photo from blackbeard2banksy.com
This tour covers the essentials of Bristol in an engaging, interesting, and funny way.
Being led by a local artist is a great way to explore Bristol. It's a fantastic blend of history, culture, tales and facts, architecture and street art.
Runs most days at 11:30am
£10 per adult, £5 per child
Find out more and book
blackbeard2banksy.com
---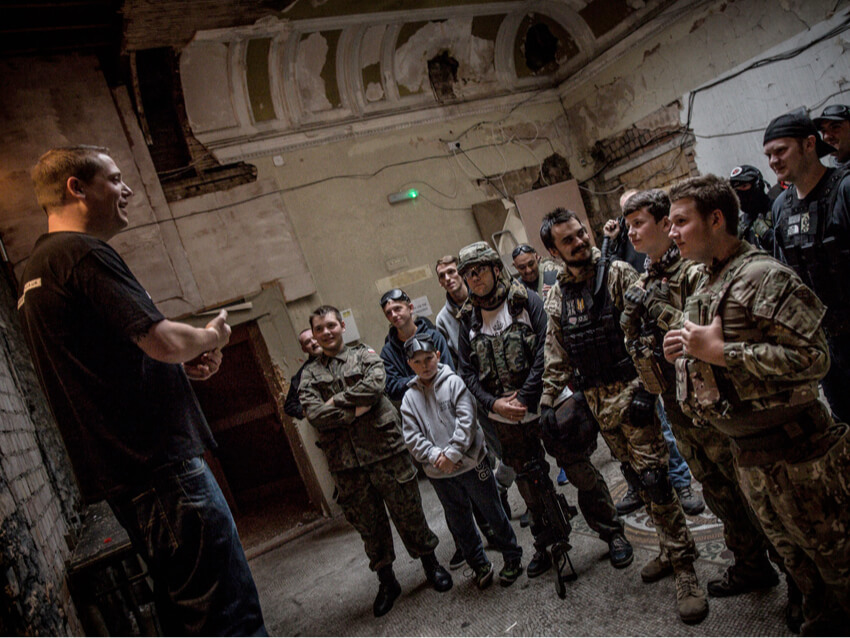 Photo from bristolairsoft.com
Shoot each other with ball bearings(!)
Perfect for: Stag Dos • Teams
If you're into adrenaline and being shot with plastic ball bearings, Bristol Airsoft is the activity for you! It's bit like paintball but hurts you (and your wallet) less.
The venue is amazing, set on the site of a Victorian prison with court rooms and super dark cells for close quarters action.
The marshalls are friendly and give you a proper safety briefing. During the games they make sure everyone's playing fair.
Open most days, book a session online.
Find out more and book
bristolairsoft.com
---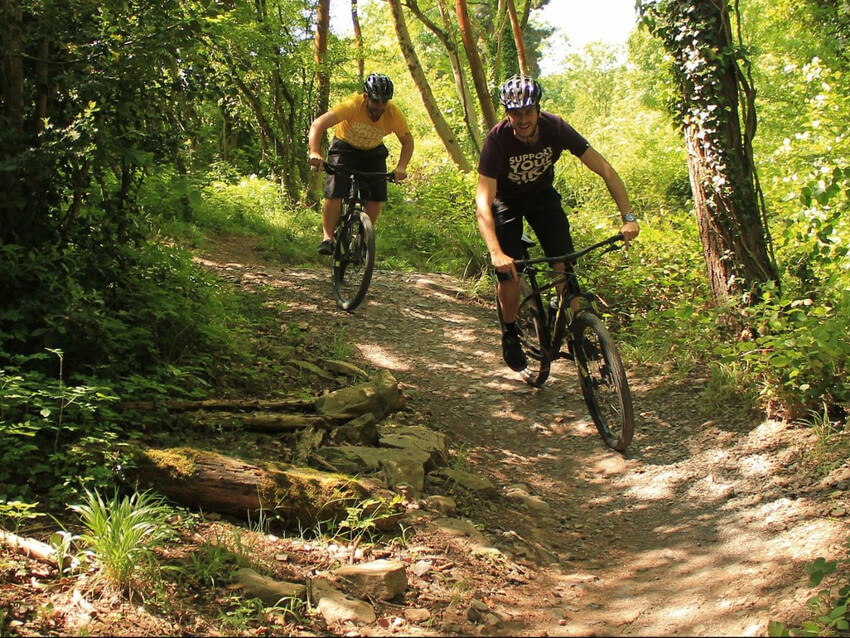 Photo from pedalprogression.com
Go Mountain Biking in the Woods
Perfect for: Friends • Couples • Families
Get out in the countryside and explore the woods round the wonderful Ashton Court estate near Clifton.
Pedal Progression hire out good spec mountain bikes and also do lessons to understand the right body position and improve your technique. The bikes are well maintained and cleaned after each use.
The trails through the woods and around the estate are fun for a beginner with some slightly more challenging bits for those who want it.
Open Tues to Sun 9/10am to 5pm
Bike hire £24 / 3 hours
Find out more and book
pedalprogression.com
---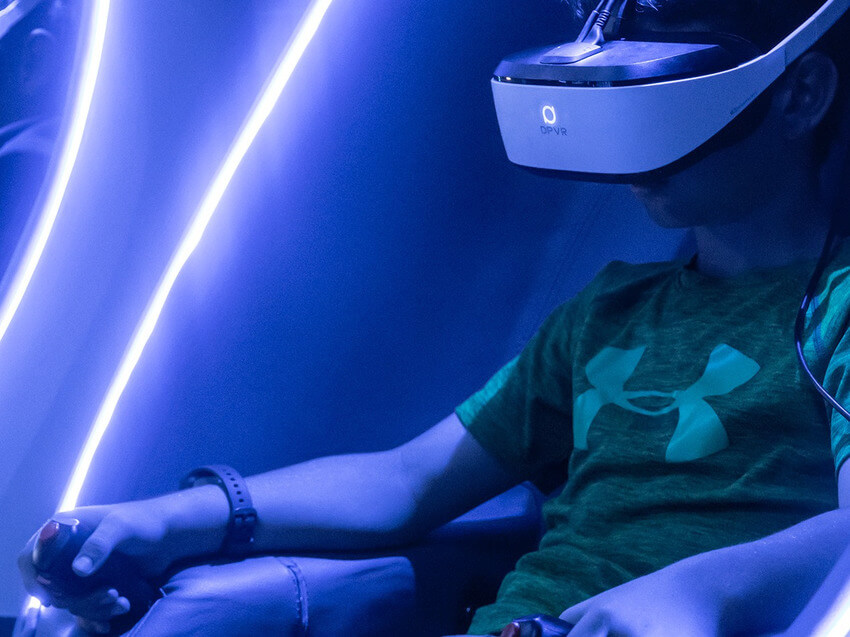 Photo from immotionvr.com
Experience Virtual Reality
Perfect for: Friends • Couples • Families
Fancy shooting robots and spaceships? In a virtual reality world you can do that and much more!
ImmotionVR's friendly staff will show you around all the machines- or "virtual reality pods" - and how to play the games.
It doesn't matter if you're not into video games, you'll be able to get stuck into the shooting game, the scary rollercoaster, the car simulator or any of the other fun virtual reality games!
Open every day, book a session online.
From £25 per person (1 hour)
Find out more and book
immotionvr.com
---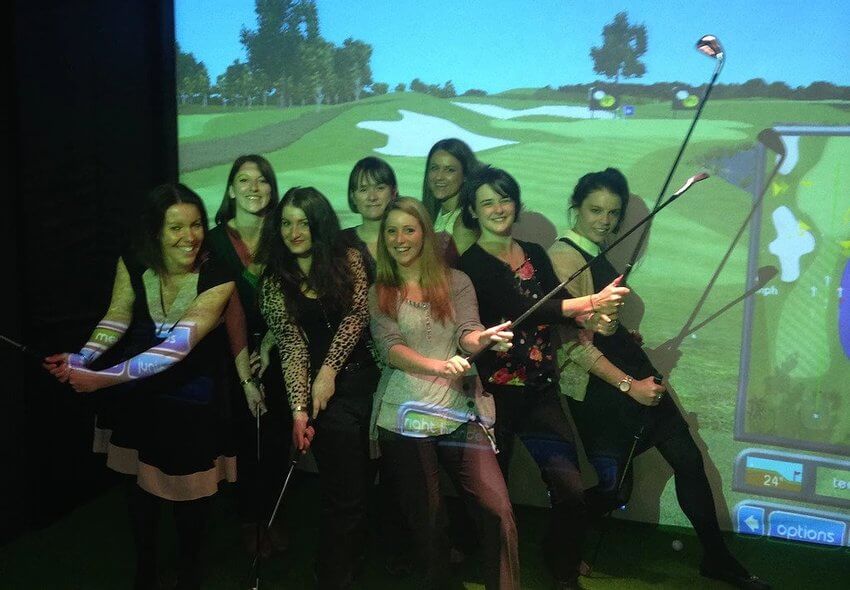 Photo from inplaygolf.co.uk
Take a Golf Tour Around the World
Perfect for: Friends • Teams • Stag & Hen
Tour the world, one golf course at a time with inPlay Golf's awesome golf simulators!
It doesn't matter if you're a golf pro or you've never picked up a club in your life, this is a great team activity for all levels.
For those into golf, the simulators have really accurate projections and 196 famous courses you'll recognise from around the world.
For those who aren't, it's a great way to have a go without the spiky shoes, warm and cosy with a beer or glass of wine in hand!
Open Wed to Sun from 10am
£12 to £30pp (per hour)
Find out more and book
inplaygolf.co.uk
---
Take a Cooking Class
Have fun making delicious food together, with a tasty reward at the end!
Doing a cooking class is a fun and delicious activity for couples, hen dos and team events.
My Thai Kitchen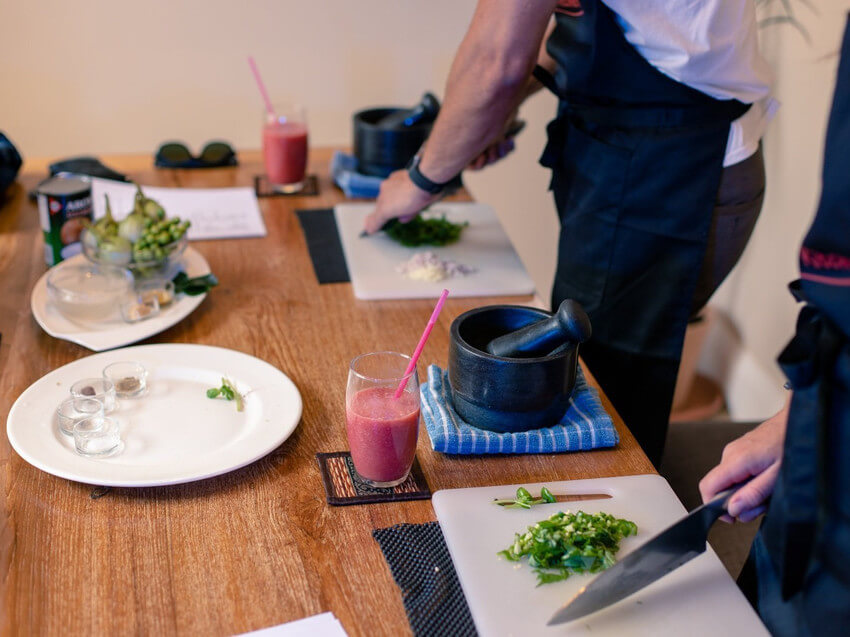 Photo from mythaikitchen.co.uk
Nuch is a real Thai chef and an amazing teacher. She's so enthusiastic and friendly, you'll have a great afternoon with her!
Unlike some other cookery classes, you'll all have plenty of time to actually cook rather than just watch.
£70 per person (6 per group)
Find out more and book
mythaikitchen.co.uk
---
Cooking It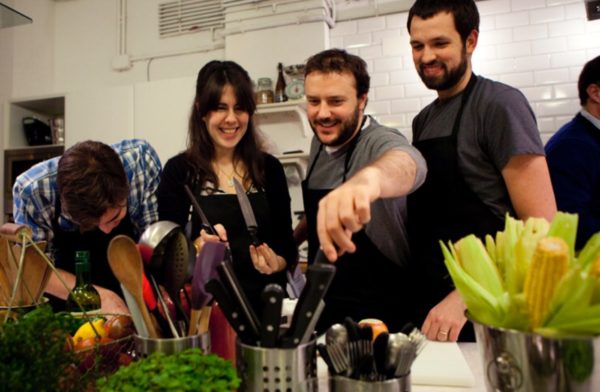 Photo from cookingit.co.uk
Specialising in team-building and group events, Cooking It make the whole experience fun and challenging too.
It's well organised and the team are helpful, funny and full of enthusiasm.
Contact for quote.
Find out more and book
cookingit.co.uk
---
Help us improve this page
Is there anything you'd find helpful on this page? Spotted a mistake? Let us know!
Thank you for letting us know!