Treat Mum with Treasure Hunt Bristol this Mother's day
Posted on February 24, 2023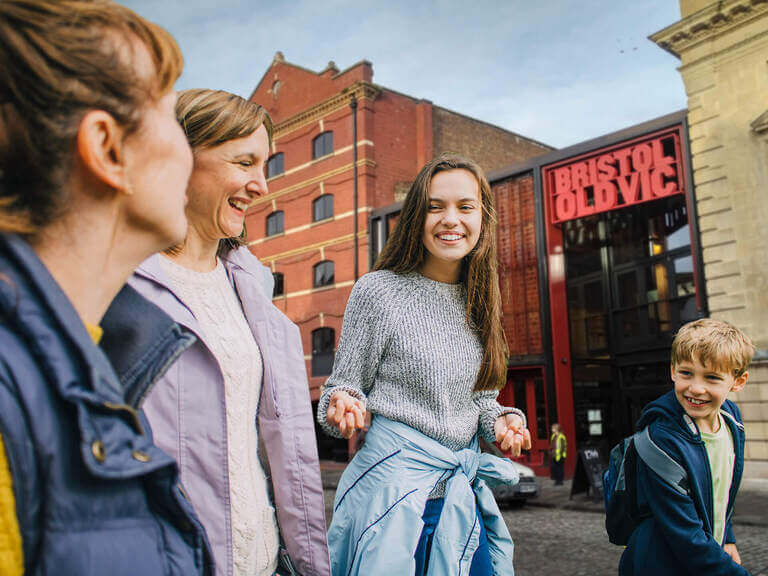 It's that time of year again, looking for the perfect way to show your mum how great she is. Give her the perfect gift this year- an afternoon with you! Put the chocolates back on the shelf and add a Treasure Hunt Bristol game to your basket!
Take your mum on an adventure this Mother's day with a trip into town to play Treasure Hunt Bristol It's a fun way to spend some quality time with Mum, getting out the house and making memories together. Gift vouchers are available too, so you can decide together when to go: get yours here.
It's designed for adults, so you'll have a laugh together (ages 8+ are welcome too if you want to make a family day of it).
You'll be testing out your essential pirate skills - following treasure maps, solving cryptic clues, and looking carefully around the city to find the answers. You'll all be led around the city by a bossy pirate character who sends messages to your phones.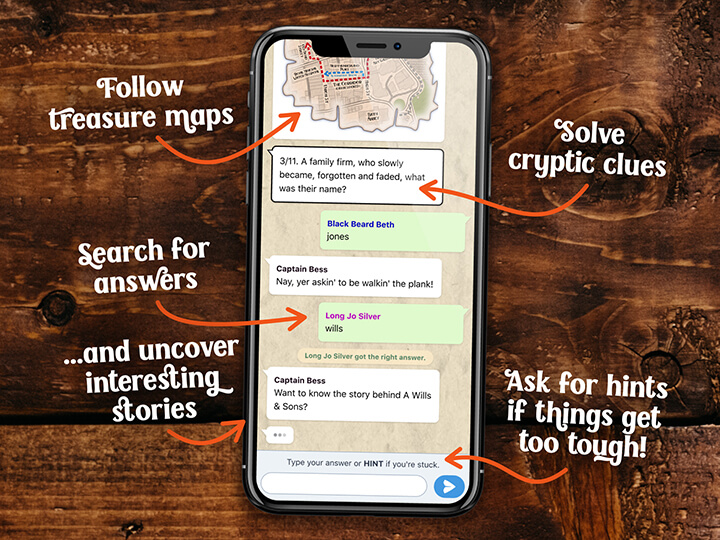 Plenty of stops 🍺 ☕
Don't worry, there's plenty of time for stops along the way if Mum rebels! We've planned a carefully designed route that passes some of Bristol's best pubs and cafes so you won't go thirsty.
If you like your pubs on the raucous side, then you'll love The Old Duke! This pub is known for it's live traditional, New Orleans inspired Jazz music! If you're more low-key, then you might prefer the kitchen in the Old Vic. Here they're serving up a vibrant range of locally sourced, deli-fresh food, all delicious!
You'll find some useful info for your voyage here.
Last minute? No problem! ⌛
What's more, if you're disorganised like me and you're reading this on Sunday morning, no problem! You can book last minute, unlike all restaurants which are all booked up.